Can my inventory levels be displayed while filling a prescription?
There are many options that can be enabled within the Pharmacy Software. One option is the ability to display the current inventory and usage amounts for the drug being dispensed at the time the prescription is being filled.  If the option is turned on, the inventory information will display as shown below: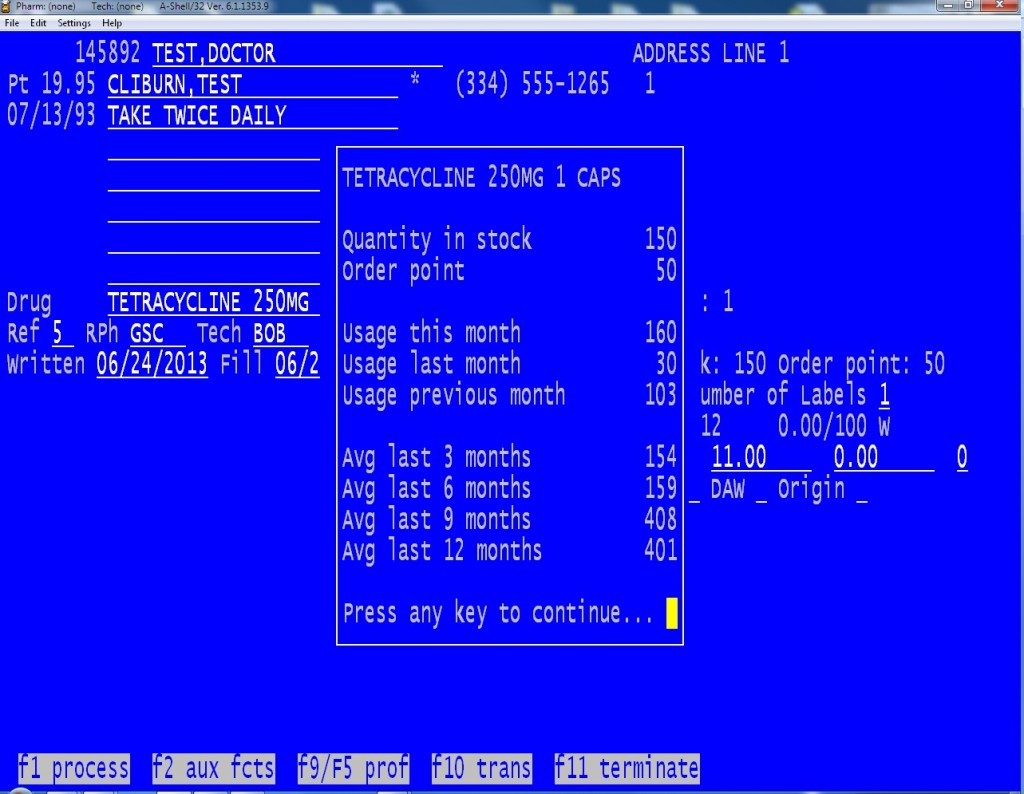 Follow the steps below to enable this option.
From the Main Prescription Menu, press F1 – Master File
Press f1 – Site Parameters
Press f1 – Rx Parameters
Scroll down the screen and enable the option "PRESCRIPTION OPTIONS: Display drug inventory when filling prescriptions?"